$995 – 60 Credit hours
ImagineSolar's PV250 course is designed to provide you with the expertise you need to calculate and articulate the financial and non-financial benefits of a solar PV installation to prospects.
ImagineSolar brings the same high level of excellence to the business side of the PV industry that we bring to our PV installer training. This course covers sales and marketing strategies, as well as best business practices used by the industry's most successful professionals and companies.
PV250: Solar PV Economics and Technical Sales (42 Hours) provides an engaging format using project exercises, guided discussions, and case studies. The course meets 24 hours of classroom work and 18 hours of online and project assignments.
We recommend (but do not require) you complete PV201 or PV201e, or an equivalent introductory PV course before enrolling in PV250.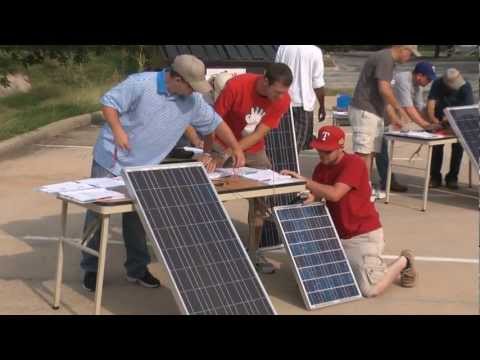 See what our students have to say.
Who is this class for?
No matter what your experience or background may be, you can use what you learn in PV250 to understand the economic value of solar PV installations, convert your leads into installations, and develop solar PV business plans. This course is designed for:
entrepreneurs
sales & marketing professionals
electricians
engineers
architects
contractors
builders
remodelers
all others who want to become solar industry professionals
Instruction Topics
Based on aspects of the NABCEP PV Technical Sales Task Analysis, the engaging format of this course includes project exercises and guided discussions to help you nurture your customer leads into formal project proposals, and convert your proposal into an installed project.   This course also prepares you to take the NABCEP PV Technical Sales Certification Exam.

Qualify prospects & prepare professional client proposals
Explore client financing options like leasing, refinancing, power purchase agreements (PPAs), PACE programs, and community solar programs
Financial justification methods to clarify client concerns (ROI, LCOE, Payback Period)
Calculate, explain and sell non-financial benefits of solar PV systems
Perform remote & onsite project assessments
Understand & articulate utility rate structures to promote the value of solar
Understand local, state & federal solar incentives
Manage customer expectations and satisfaction

Course Format
PV250 provides an engaging format using interactive sessions, project exercises, guided discussions, and case studies. The course consists of 24 hours of Onsite classroom or Online LIVE sessions and 18 hours of online and project assignments. Participants receive 42 hours of continuing education (CEUs) credit.
Using our acclaimed Triple-O Platform, we offer our customers the most in flexibility:
All Online with Online LIVE
PV250e can be completed entirely online where you attend the online LIVE sessions from your laptop and access the course materials anytime. Also, the Online LIVE sessions are recorded and archived. You will have access to these in case you miss a session.
OR
Online with Onlive LIVE with Onsite (Central Texas area)
Attend all the onsite hours in person or choose when to be onsite and when to attend from your laptop. Again, the Online LIVE sessions are recorded and archived. You will have access to these in case you miss a session.
About Our Instructors and Facility
ImagineSolar has trained thousands of individuals who have gone on to be an integral part of the solar industry. Our instructors teach best practices using the most current technologies and methods for the solar industry. They take the time to make sure each student is grasping presented concepts. Our modern facilities, are equipped with computers, current software, wi-fi, and all tools required for labs. In addition, our course instruction is continuously updated with the latest advancements as the fast-paced solar industry expands and evolves.
Instructional Material Provided
With your purchase of our PV250 class, you will receive the following instructional material:
Online access to our eLearning website and custom virtual textbook
Supplemental Material and Workbook compiled by ImagineSolar
Join Waiting ListSpring 2014 Course Section Forming Now… Join our waiting list.
I've taken this course [PV250] from ImagineSolar (in the classroom) and can highly recommend it for anyone starting to get serious about their passion for all the the solar industry offers, and, of course, for anyone in the industry ready to increase their professional credentials.–Scott Burton