$295 – 7 Contact Hours
This one day (7 hour) course is designed for licensed professionals. PV601 is information dense and provides a thorough working knowledge of solar PV (photovoltaic) system design and costs. You will not only learn how to provide solar services to your clients, but gain a fundamental understanding of the fast-growing solar industry, a competitive edge in today's market.
Created and taught by NABCEP certified solar installers, the solar industry's gold standard for certification, PV601 is recognized by the AIA (American Institute of Architects) and qualifies for 7.0 CEUs (Continuing Education Units).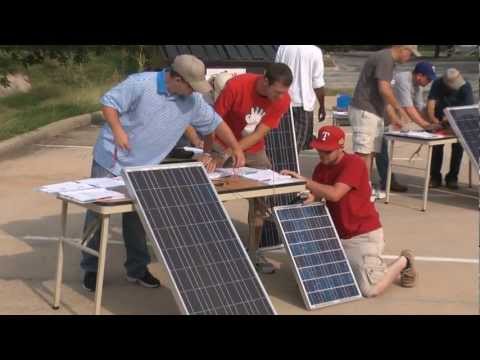 See what our students have to say.
Who is this class for?
Engineers and Architects
Electricians, and those skilled in electrical construction
General and Home-Improvement Contractors
Entrepreneurs
Sales Professionals
Instruction Topics
Introduction to Solar PV Industry: History and Future
The Photovoltaic Effect and Cell Manufacturing
System Components: Solar Cells, Modules and Arrays
Types of Inverters: String, Micro and Central
System Mounting: Flush Roof, Tilt-up and Ground Mounts
Selecting a Site: Orientation and Shade Analysis
Introduction to Basic Solar PV Design
Understanding Solar PV Costs
Performance Estimation
Financial Analysis: Putting it All Together
About Our Instructors and Facility
ImagineSolar has trained thousands of individuals who have gone on to be a integral part of the solar industry. Our instructors teach best practices using the most current technologies and methods for the solar industry. They take the time to make sure each student is grasping presented concepts. Our modern facilities are equipped with computers, current software, and wi-fi. In addition, our course instruction is continuously updated with the latest advancements as the fast-paced solar industry expands and evolves.

Instructional Material Provided
Full-color Workbook compiled by ImagineSolar
After completing this course, a certificate of completion will be issued to you at the end of the day. For AIA architects, your participation in this course will be reported to your local office.
Upcoming PV601 Schedule
No Training Currently Scheduled